130TPH CFB Boiler is another popular coal CFB boiler model in China besides 75TPH CFB Boiler. CFB boiler can burn coal, corn cob, corn straw, rice husk, bagasse, coffee grounds, tobacco stem, herb residue, papermaking waste. Steam boiler manufacturer Taishan Group won a 2*130TPH CFB Boiler project in December 2019 and now it is under erection. The CFB boiler is high-temperature and high-pressure coal fired boiler. The client once purchased two 75TPH Coal CFB Boilers in 2015, and they are running smoothly.
Technical parameter of the 130TPH CFB Boiler
Model: DHX130-9.8-M
Capacity: 130t/h
Rated steam pressure: 9.8MPa
Rated steam temperature: 540℃
Feed water temperature: 215℃
Primary air temperature: 180℃
Secondary air temperature: 180℃
Primary air pressure drop: 10550Pa
Secondary air pressure drop: 8200Pa
Boiler outlet negative pressure: 2780Pa
Flue gas temperature: 140℃
Boiler efficiency: 90.8%
Operation load range: 30-110% BMCR
Blowdown rate: 2%
Coal particle: 0-10mm
Coal LHV: 16998kJ/kg
Fuel consumption: 21.5t/h
Boiler width: 14900mm
Boiler depth: 21700mm
Drum center line height: 38500mm
Max height: 42300mm
Dust emission: 50mg/m3
SO2 emission: 300mg/m3
NOx emission: 300mg/m3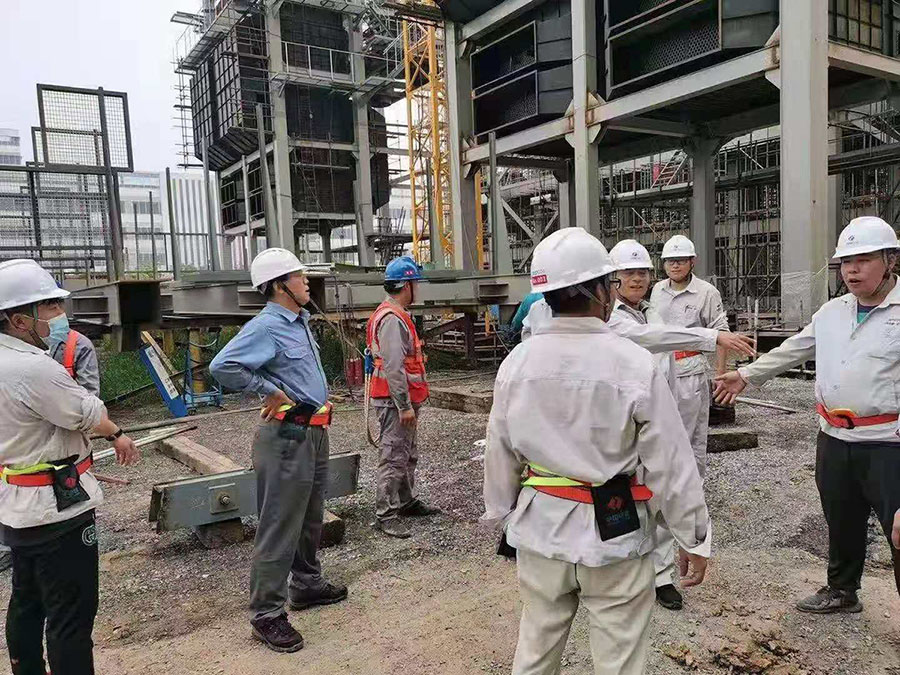 Introduction of the 130TPH CFB Boiler User
The final user is Hefei Thermal Power Group. It mainly provides residents with heating and cooling service. Besides, it also provides power and energy for chemical, medical, pharmaceutical, hotel and other industries. As of 2020, it has 4.86 billion total assets, 1485 employees, annual 4.67 million tons steam supply and 556 million kWh power generation. It has 6 heat source plants and 19 coal fired boilers with capacity of 1915 tons/hour; and 14 sets generator units with an installed capacity of 174 MW. The pipe networks are 568 kilometers in length serving 410 industrial and commercial users, 202 residential communities with 120,000 residential users; heating area is up to 25 million square meters.