130TPH Coal CFB Boiler is another common coal CFB boiler model in China besides 75TPH CFB Boiler. CFB boiler manufacturer Taishan Group won a 130TPH Coal CFB Boiler project in April 2021 and now it is under erection. This CFB boiler is high-temperature and high-pressure coal fired boiler.
Technical parameter of 130TPH Coal CFB Boiler
Model: DHX130-9.8-M
Capacity: 130t/h
Rated steam pressure: 9.8MPa
Rated steam temperature: 540℃
Feed water temperature: 215℃
Primary air temperature: 180℃
Secondary air temperature: 180℃
Primary air pressure drop: 10550Pa
Secondary air pressure drop: 8200Pa
Boiler outlet negative pressure: 2780Pa
Flue gas temperature: 140℃
Boiler efficiency: 90.8%
Operation load range: 30-110% BMCR
Blowdown rate: 2%
Coal particle: 0-10mm
Coal LHV: 16998kJ/kg
Fuel consumption: 21.5t/h
Boiler width: 14900mm
Boiler depth: 21700mm
Drum center line height: 38500mm
Max height: 42300mm
Dust emission: 50mg/m3
SO2 emission: 300mg/m3
NOx emission: 300mg/m3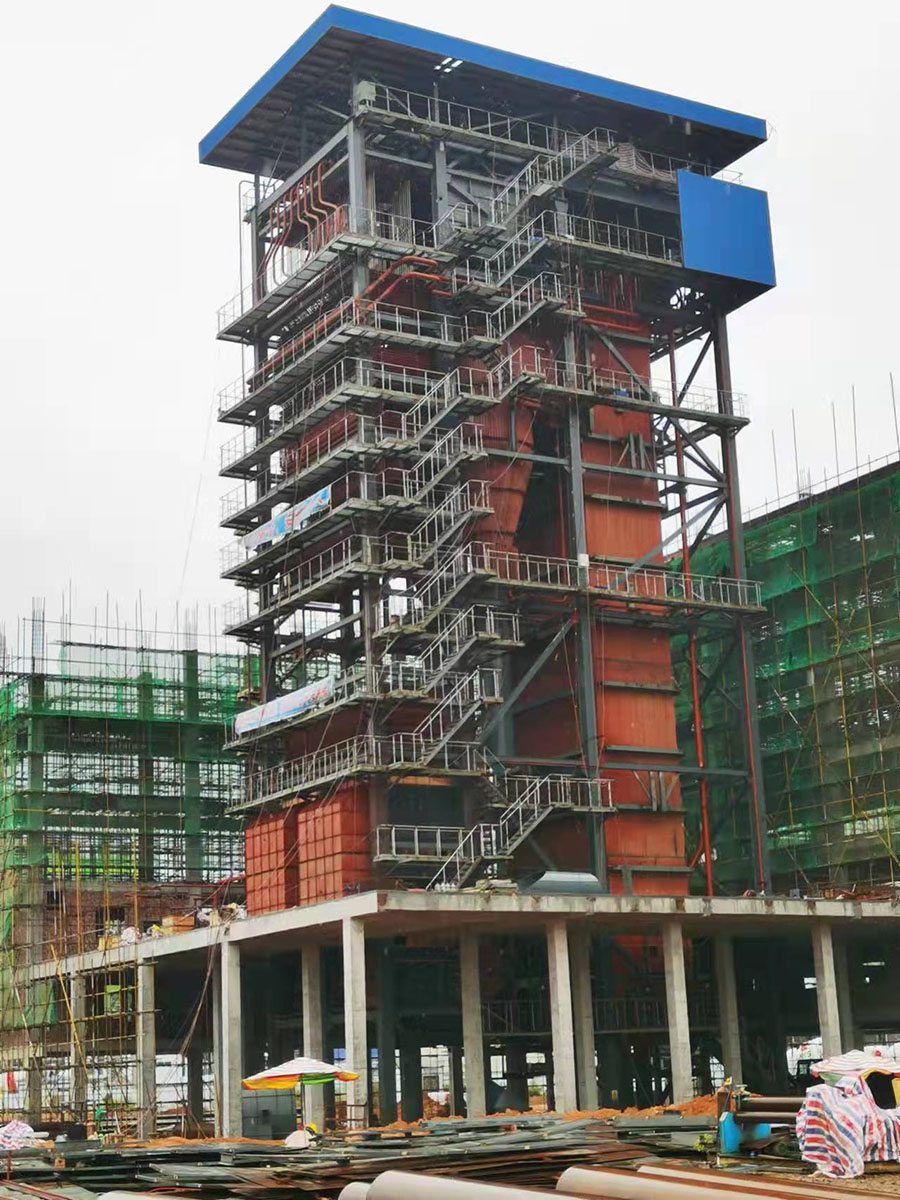 Introduction of the 130TPH Coal CFB Boiler User
The final user is Guangxi Yulin Zhongyuan Environmental Protection Technology Company. It is a leading enterprise in environmental protection fields such as sewage treatment, smart water treatment, solid waste treatment and disposal, and ecological environment restoration and governance. It provides customers with one-stop customized comprehensive services in the environmental protection industry. It has rich and mature experience in park development and operation. Zhongyuan Environmental Protection will use the most mature and advanced technical equipment, most professional and experienced technical team, and the most effective solutions to provide all-round support for high-quality development.