Coal boiler manufacturer Taishan Group attended the 12th International Exhibition and Conference for Garment & Textile Industry (IGATEX PAKISTAN) held in Lahore Pakistan on Sep. 15-18th 2021. IGATEX PAKISTAN is one of the largest and well-established garment and textile machinery exhibition in South Asia. Due to the Covid-19, we were unable to send people to attend the exhibition, but our agent attended the exhibition.
Karachi is the key area for us, however, due to relatively sufficient gas supply earlier, our market development is slow. In order to better develop Karachi market, we and our agent jointly set up an office in Karachi in 2019. We arranged personnel to actively promote the sales of coal steam boiler. Through our unremitting efforts, the steam boiler sales in Karachi market have achieved good results. During 2019-2021, we have sold 10 sets coal fired boilers, with the capacity ranging from 10 tons to 25 tons.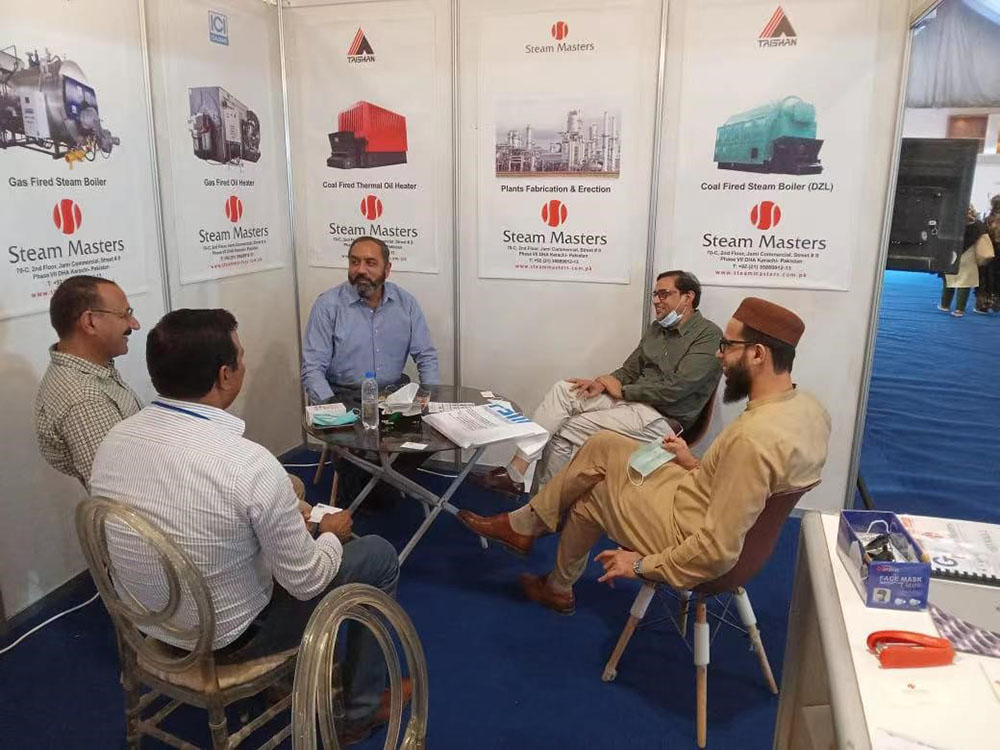 During the exhibition, thanks to active contact and publicity, many large textile enterprises in Karachi visited the exhibition site to negotiate. Customers are very satisfied with our company's strength and products, and they will arrange time to visit our boiler users after the exhibition.
At the same time, many previous customers visit our booth after knowing our presence, and are very satisfied with our boiler, and subsequent boiler purchase will still choose Taishan boilers. Our agent will actively follow up the usage of the boiler and make a good after-sales service. After the exhibition, our sole agent in Pakistan STEAMMASTERS will visit customers to negotiate coal boiler procurement matters.